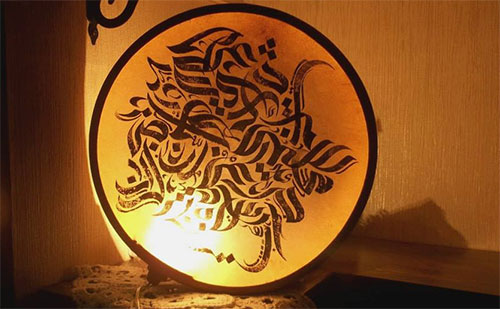 The bendir in sufism's practices between religiosity and tradition
Author : Dhia Eddine Ben Youssef | Musician and composer. Ph-D student in musicology. University of Tunis, Higher Institute of Music.
---
Abstract :
The bendir is a frame drum originally founded and played in Maghreb countries. In a particular way, this instrument is almost employed in each phase of a Sufi musical performance. Many brotherhood based on this Islamic concept are diversely identified in this region of the world, using the bendir as a principal rhythmic section, in order to accompany the melodic line performed by male voices. In such a way, we have two apparently-different moments when the bendir is present: during the ritual itself and during certain festive occasions related to religious celebrations. Thus, we have paid attention to this almost ubiquitous presence of the bendir in such brotherhood practices, and it was found that this percussive atmosphere the bendir can produce, is definitely wanted because it softly produces rhythmic accompaniment without altering the quintessence and the purity of the solemn context in question.
---
This article is only available in French.

Read the Arabic abstract.

To cite this article : Ben Youssef, Dhia Eddine, 2016 : « Le bendir dans les pratiques soufies entre religiosité et tradition », CTUPM, http://ctupm.com/fr/the-analog-music-language-method-in-the-study-of-musical-expression