Author : Rim Jmal | Ph-D in Music and Musicology. Lecturer, University of Carthage, Higher Institute of Children Executives.
---
Abstract :
This article is interested in the study of the methodological and practical contribution of psychology to research in musicology. First, we discuss the relationship between the psychological and the musical, high lighting the idea of ​​the psychology of the musical and the musicality of the psychological. In a second step, we present four areas which a rose from the joint interest in the psychological and the musical. These areas are: music psychology, psychology of child musical development, music therapy and neuropsychology of music.
---
This article is only available in french.
Change the language to read the article and the abstracts.
---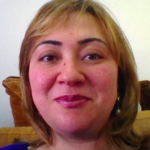 Ph-D in Music and Musicology. Lecturer, University of Carthage, Higher Institute of Children Executives