Author : Jean-Jacques Nattiez | Emeritus Professor of Musicology, University of Montréal, Music Faculty.
---
Abstract :
Under construction.
---
This article is only available in french.
Read the abstract in arabic.
To cite the article : Nattiez, Jean-Jacques, 2015 : « Musicologie historique, ethnomusicologie, analyse :  Une musicologie générale est-elle possible ? », CTUPM, https://ctupm.com/?p=544&lang=fr_FR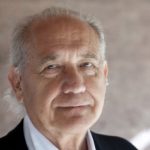 Jean-Jacques Nattiez. Emeritus Professor of musicology, Montreal University (Canada), Faculty of music.